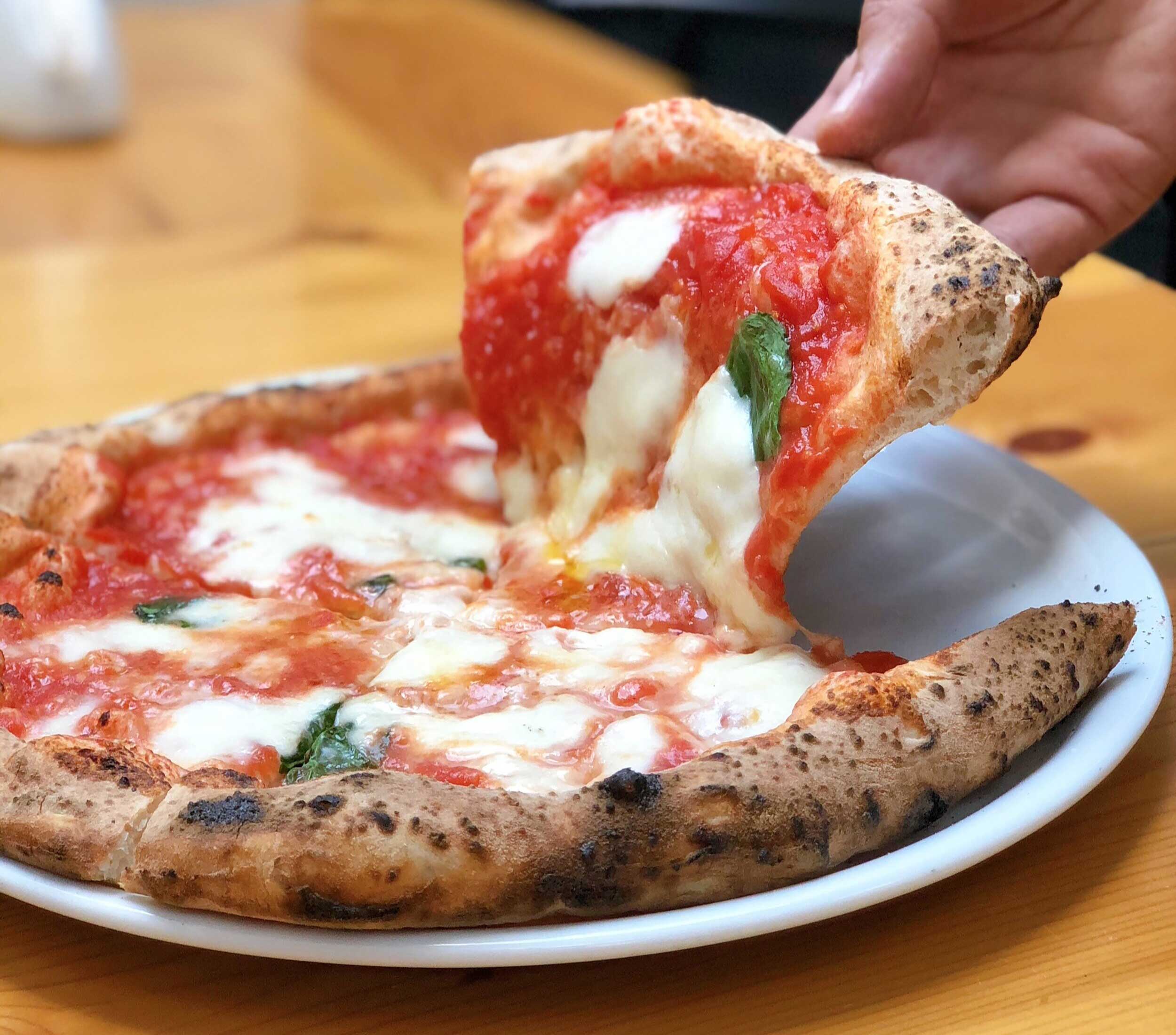 and this isn't the pizza you know
We've gone to great lengths to bring real Neapolitan technique and tradition to Cairo, and we're Africa's first and only AVPN affiliate pizzeria.
This means that we make something truly authentic; from handmade Neapolitan ovens and top quality local and imported Italian ingredients, to our AVPN-certified pizzaiola and highly-coveted official AVPN affiliation - everything that goes into making a pizza is exactly as it would be in Naples, and has been for generations. The end result is a pizza probably unlike anything you've had in Egypt before.
Learn more about our story
Current Specials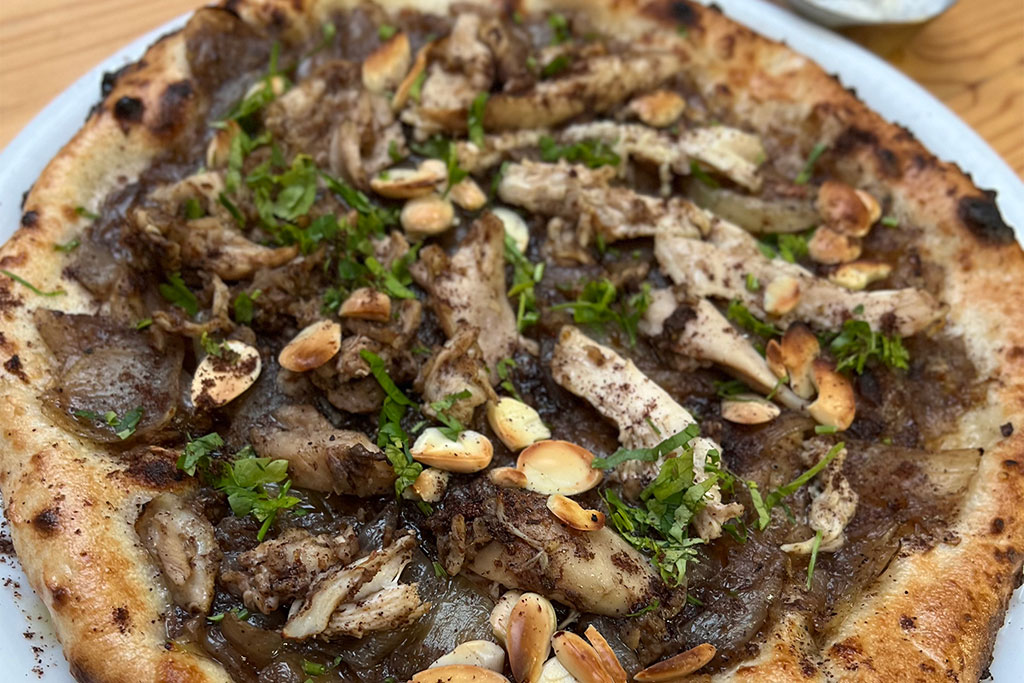 Musakhan Pizza
Developed especially for the cause, this modern interpretation of the national dish of Palestine is the only time you'll see us put chicken on a pizza! Made with chicken, sautéed onions, sumac, almonds, a sprinkling of parsley and lots of extra virgin olive oil. Served with a dollop of sumac-infused herbed greek yoghurt.
AVAILABLE IN MAADI ONLY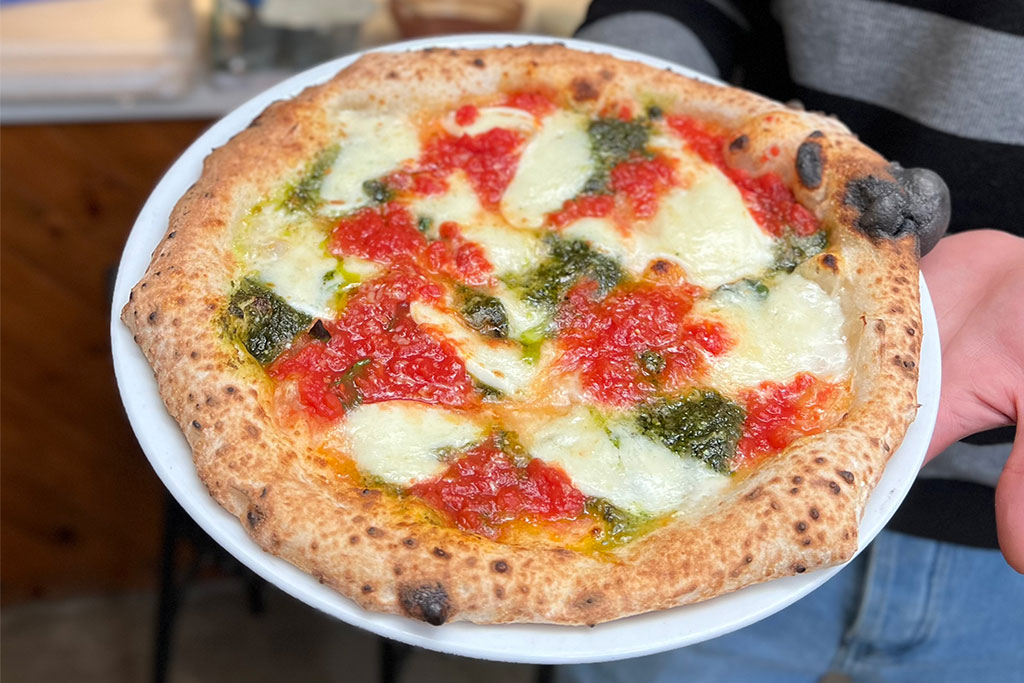 la sbagliata
the upside down pie
Homemade Pesto Alla Genovese, Mozzarella di Bufala, Italian Tomatoes, Fresh Basil, Parmigiano Reggiano DOP
AVAILABLE IN ALL BRANCHES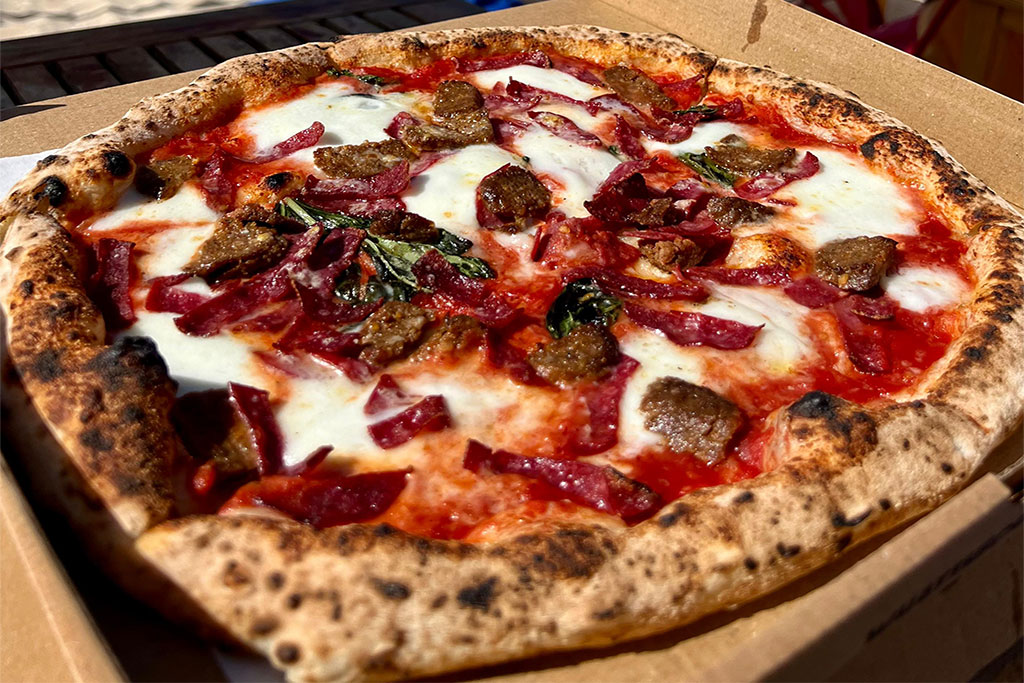 carnivora
meat lover's pie
alian Tomatoes, Fresh Mozzarella, Salami, Sausage, Bresaola, Fresh Basil, Parmigiano Reggiano DOP, Extra Virgin Olive Oil
AVAILABLE IN ALL BRANCHES
menu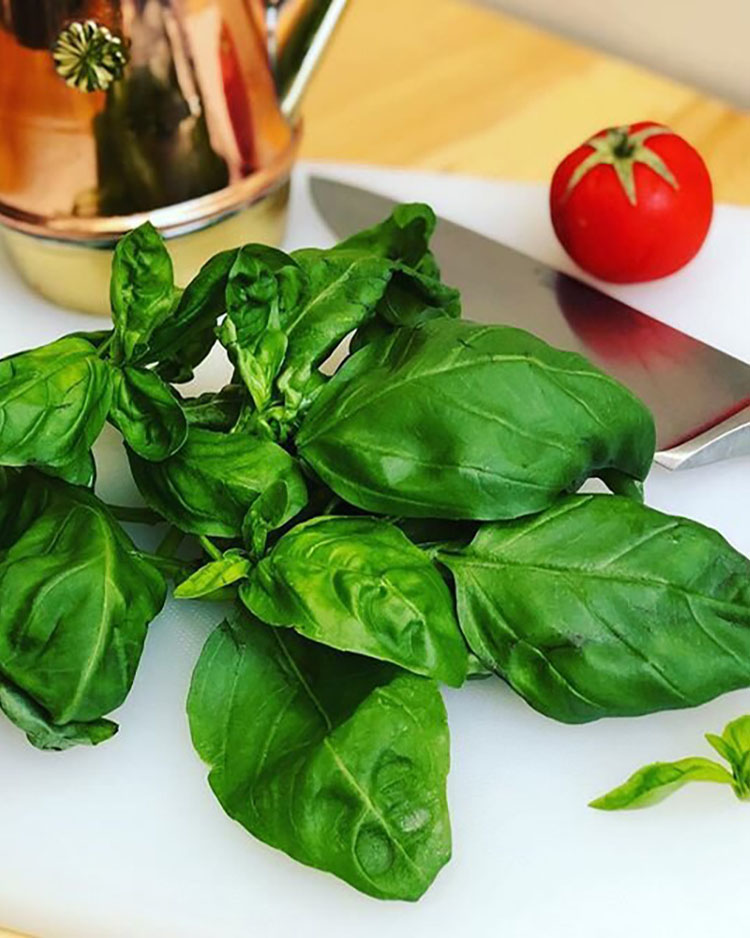 real quality ingredients
There is no Italian food without high quality ingredients. That's why we make pizza with Italian fresh cheeses, flour and tomatoes.
What's True Neapolitan Pizza?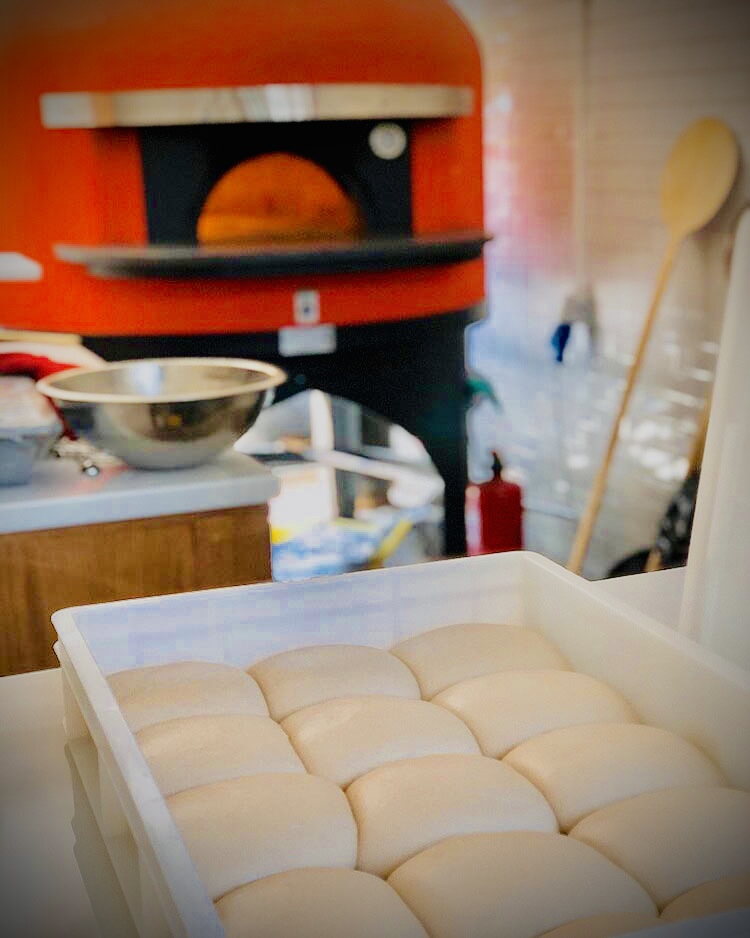 respect for technique
Find out more about what the AVPN is, and why it matters that we're the only affiliate pizzeria in Egypt and Africa.
Learn more about AVPN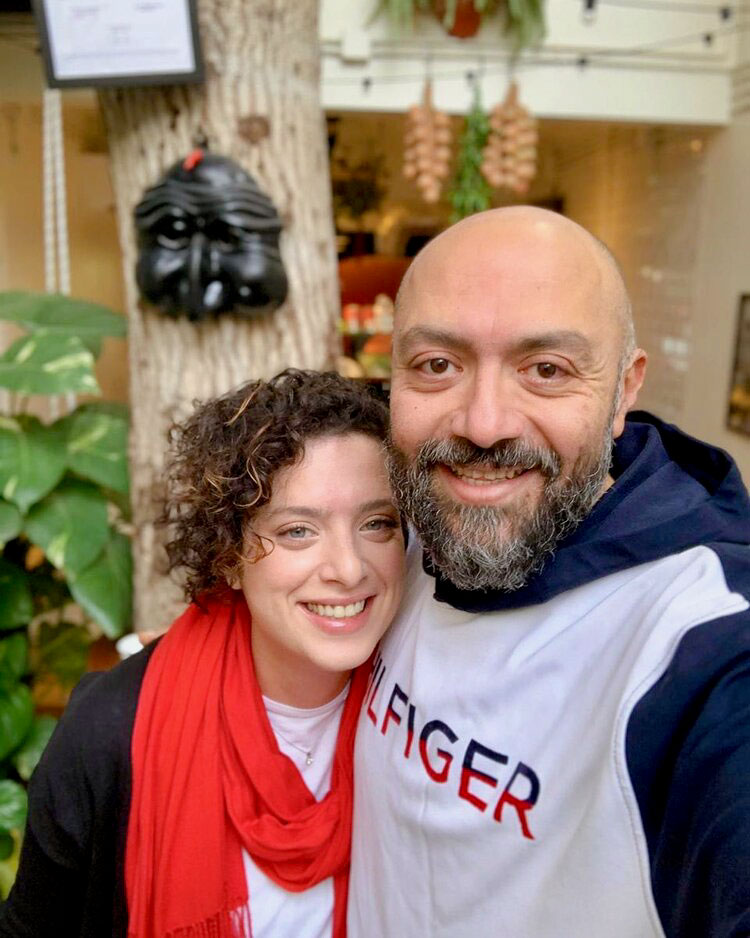 family-run business
This small restaurant is our passion project and a lifelong dream to leave our desk jobs behind.
Read our full story here
receive special offers and free tasting, be a friend!
You can always find out what we're up to on our blog. Or better yet, why not sign up to our newsletter and receive special offers and free tasting session invitations? We promise not to do anything nasty with your information.